I'm a massive fan of team work. It sounds cheesy, and it probably is, but if you bring together brilliant people who are good at what they do, and who want to achieve the same thing, stuff gets done.

This has been proven in bucketloads in the work I've been doing as part of a newly formed charity to help people affected by the war in Ukraine.

Back at the start of the conflict, I received a message from a friend saying that a group of people were getting together in the local pub to see how they could help get supplies out to Ukraine. They knew I had a lot of experience in logistics so wanted to know if I could help with some advice around transport and what it's like to drive in Europe. No problem. Fast forward to the end of the meeting and I was in charge of logistics!
In our first run, we took 12 vans out full of crucial supplies. We got to Poland in a day and a half, double crewing vans and driving through the night to get there as promptly as possible.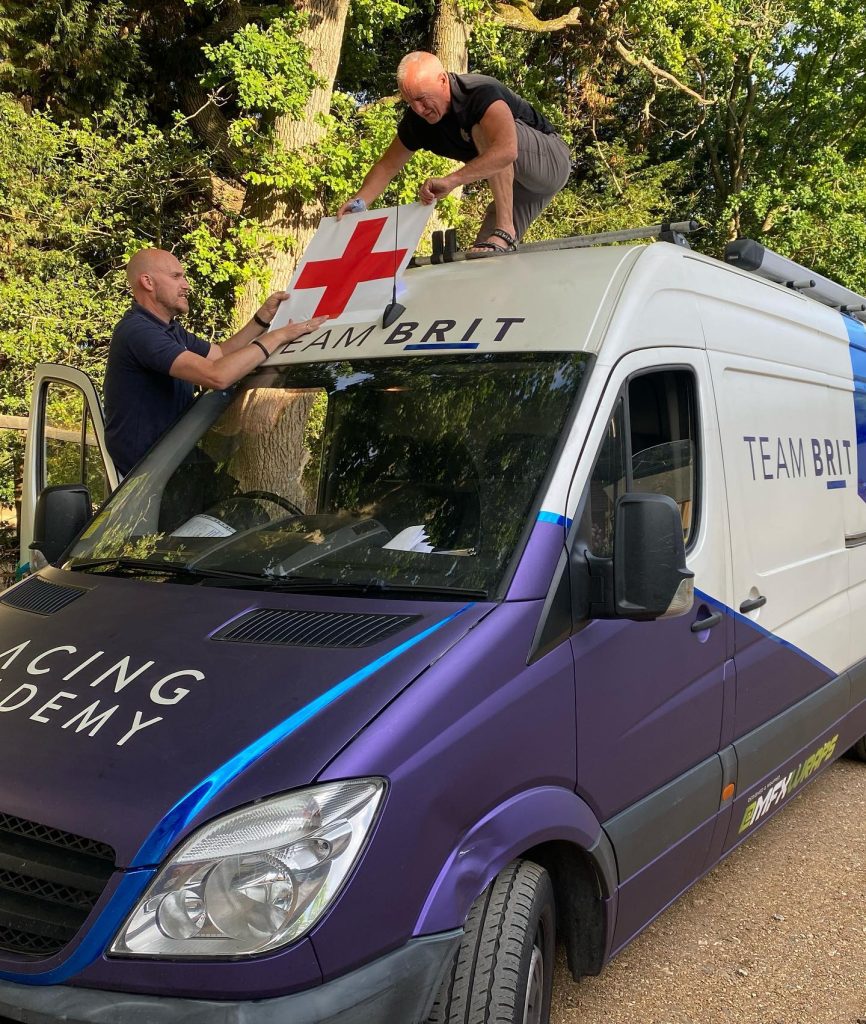 We took everything from blankets, nappies and toothpaste to canned foods and clothing, and delivered it to an incredible organisation in Poland that then sorted donations to help the thousands of migrants transiting into the country from Ukraine and onward across Europe. It was breath-taking to witness what they were managing to achieve.

Everything was organised in a huge indoor sports hall that was filled with donations from all over the world. It's difficult to explain just how much was in there, but the demand was so huge that every day it would be completely emptied and the whole process would start again. It needed to be constantly replenished 24 hours a day, 7 days per week.
We knew we needed to keep on helping, so decided we would keep on bringing supplies as long as they needed us.
As more money was coming in and the scale of what we were doing increased, we realised we should become a charity, so Ukraine Sunflower Aid was formed, and I became the chair and a trustee. A great team of people gave up their time to help with admin, accounts, fundraising and logistics.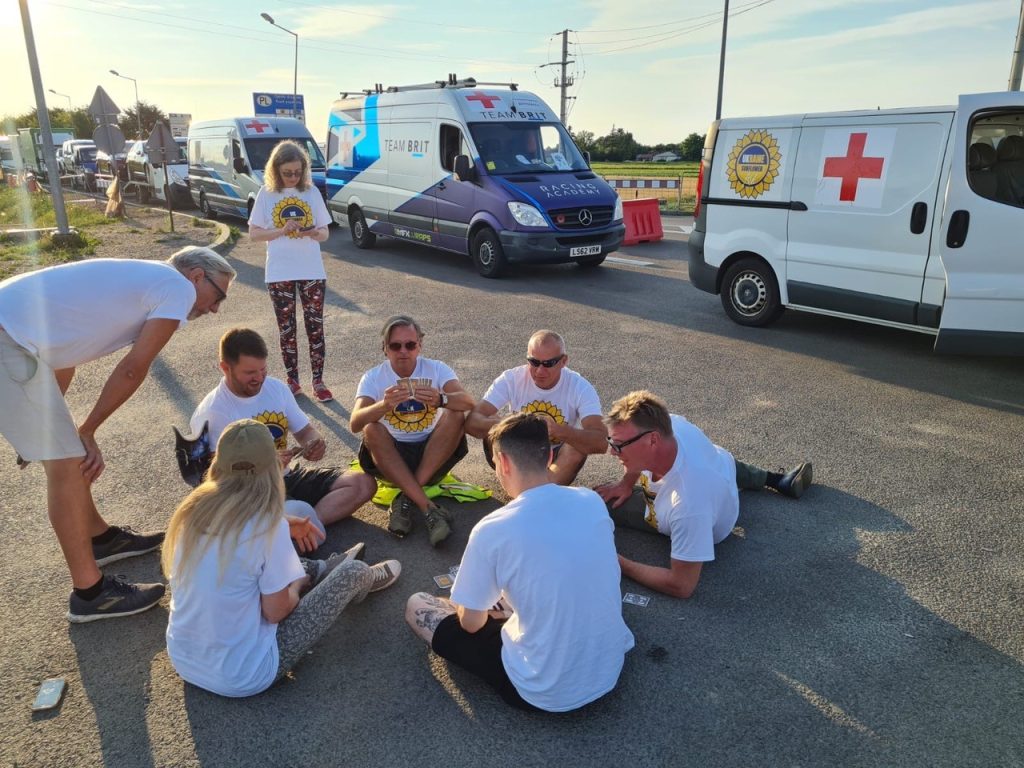 As we planned each trip, we learnt more, and we realised that the team in Poland had a problem with people donating things they didn't actually need. Large organisations could get them what they asked for, but it would be slow. We knew we could move fast, so we began speaking with our contacts regularly, finding out what the urgent need was and getting it to them within a week.

Soon, people were becoming aware of what we were doing and our charity was getting more well known. We teamed up with other charities and formed a collective of people that we trust, setting up really effective flows of supplies.

As the refugee influx slowed in Poland, the need in for aid in-land in both Poland and Ukraine stepped up. Hospitals and food banks were in desperate need of supplies.
We therefore got together with a logistics company that brings goods from Poland to UK and agreed that we would pay for their fuel if they would take our aid back to Poland on their homeward run. That became a really good way of getting bulk loads of aid out there, much more than we could manage with our vans.
To keep up the public interest in what we were doing and to remain connected to the work, we also continued with our van runs, which all worked because of the amazing new partnerships we created.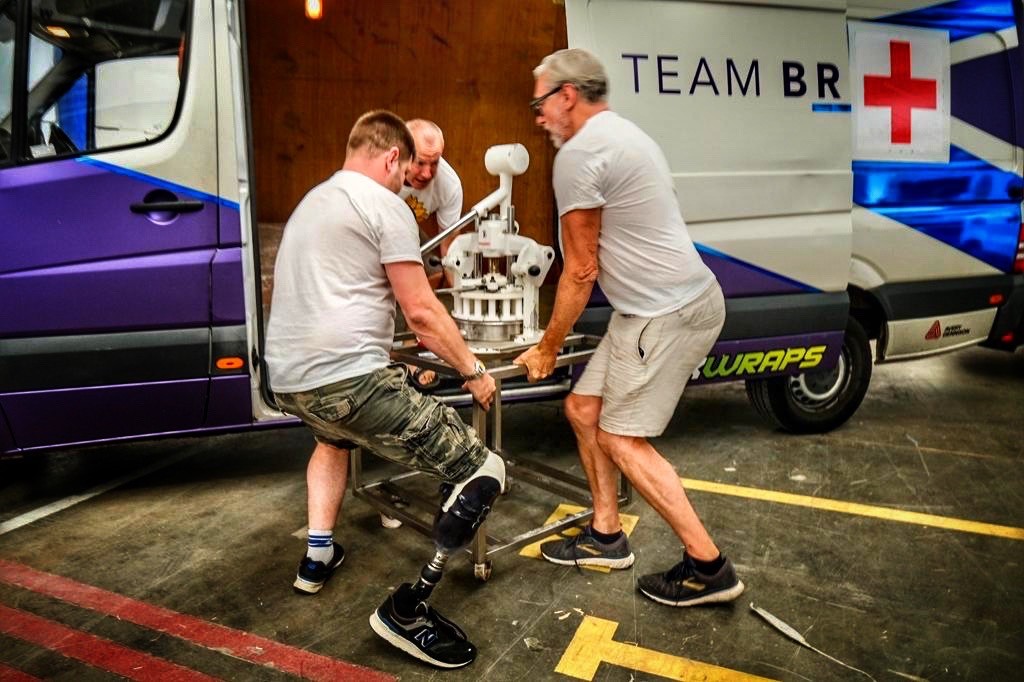 We were contacted by someone buying a refrigerated truck who wanted to take frozen goods out to Ukraine but needed a driver. They now let us use it and we can fill it with medical supplies as well as their food, which we drive out to where it's needed most.  Lately, we've also taken large quantities of ventilators out to Ukrainian hospitals.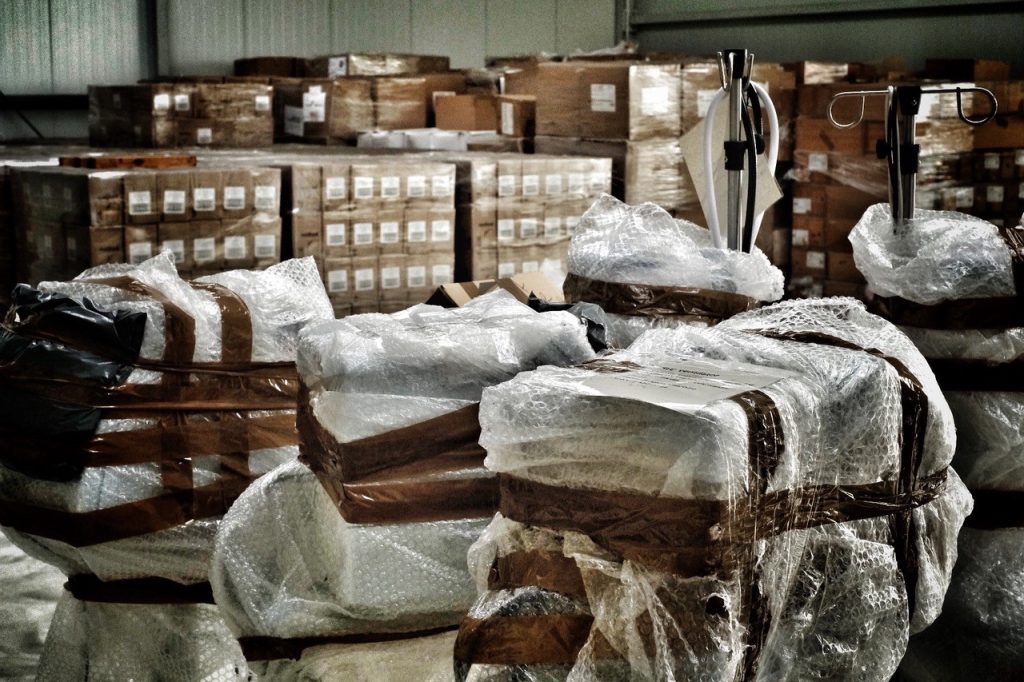 I've been on every single van run to date and it's really important to me that whilst heading up the logistics, I also play a hands-on role. It's not easy to see what we do. There's utter devastation in parts – that's the nature of a war zone.  The trick in dealing with this is to detach yourself from what you're seeing and focus on why you're there and the difference it will make to the people on the ground.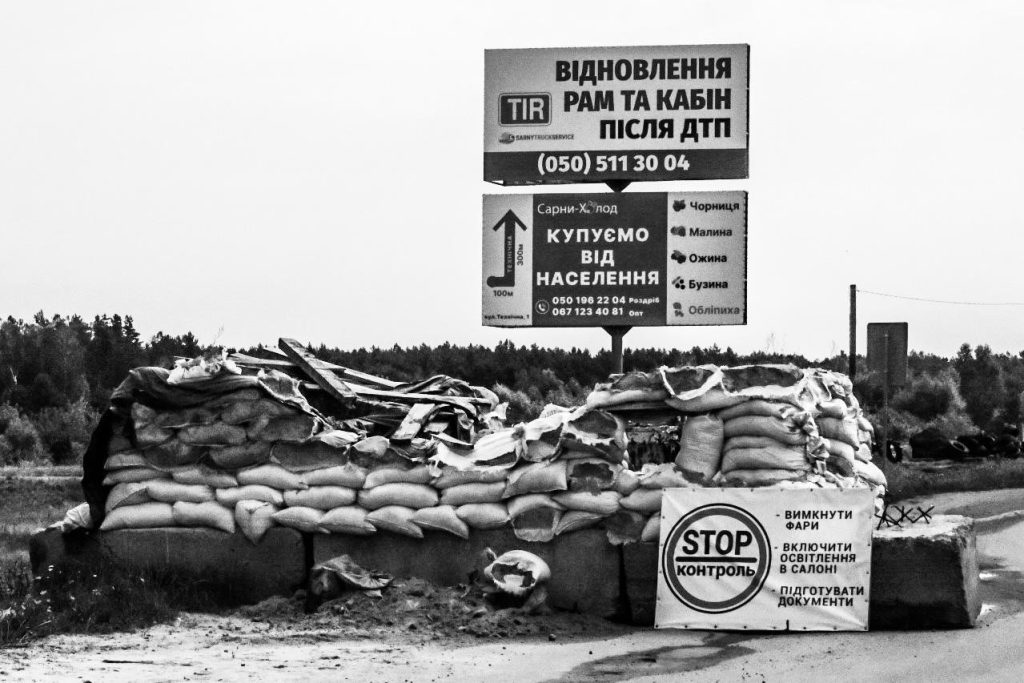 To date, we've delivered 24 tonnes of humanitarian aid via van and over 440 tonnes via HGV.

I've been so lucky to have received incredible help from Team BRIT. Right from the initial idea, Dave Player was keen to help, instantly lending us a team van for our runs. My fellow driver Chris Overend has also joined me on an aid run, sharing the driving.

My sponsors support me in everything I do, not just my driving for the team. I asked my friends and sponsors at QAV Global for the loan of a van. They didn't just say yes, they said yes – but they'll also pay for the fuel, the ferry crossings, the tolls, and they'll provider a driver!

My sponsors Carbon Fibre Tubes didn't have a van, so they supplied a person! My brother and their chief engineer who joined me on aid runs.
In essence, we've become a really effective aids logistics company and have a great model for getting supplies from A to B, when they're needed.

This is the result of the most brilliant teamwork and a perfectly example of what happens when the right people with the right goals come together for good.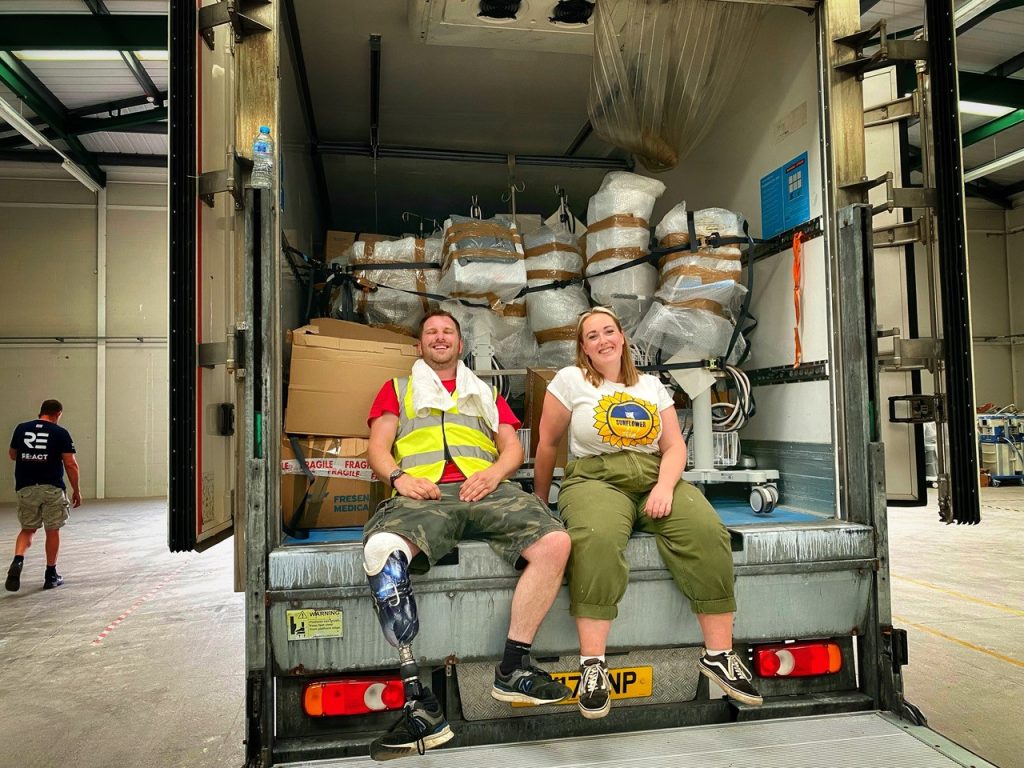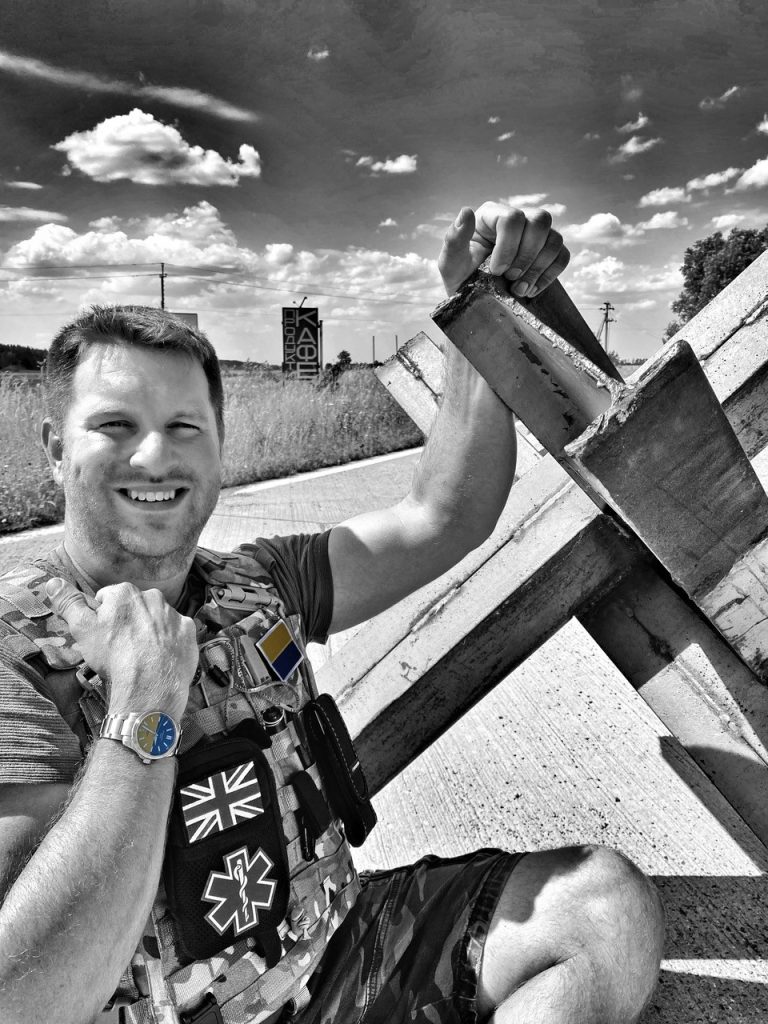 A huge thank you for the kind messages of support we've received. It was incredible to receive a Christopher Ward special edition Ukraine watch to mark what we've achieved – something I'll treasure.

If anyone would like to help us in our continued efforts, it would be wonderful to receive financial donations via our Just Giving page. This then helps us gather and transport the right supplies at the right time. We set out with the goal of raising a few thousand pounds and sending over one van. We've now raised more than £80,000 and it keeps coming. It's amazing what you can do as a team.