Ground-breaking English watch brand Christopher Ward has joined the prestigious group of supporters backing Team BRIT.

Christopher Ward designs its premium mechanical watches from its base in Maidenhead. The watches are then hand-built at its atelier in Biel, Switzerland.

Founded by Mike France, Peter Ellis and Chris Ward in 2004, Christopher Ward was the world's first online-only watch brand. In 2014, it launched Calibre SH21, the first commercially viable mechanical movement from a British watch company in over 50 years.

Now, it's become an official supporter of Team BRIT, which aims to become the first ever all-disabled team to race in the Le Mans 24-hour. Through its racing academy, the team also supports people with physical and psychological challenges in accessing motorsport.

In October, Team BRIT unveiled its new McLaren 570s GT4, which two of its drivers will race in the British GT Championship in 2022, taking the team just one step away from being eligible to apply for Le Mans.

The team's fleet of four racing cars will now proudly bear the Christopher Ward branding. And its nine drivers and crew, including latest rookies in the team's development programme, have each been presented with Christopher Ward watches.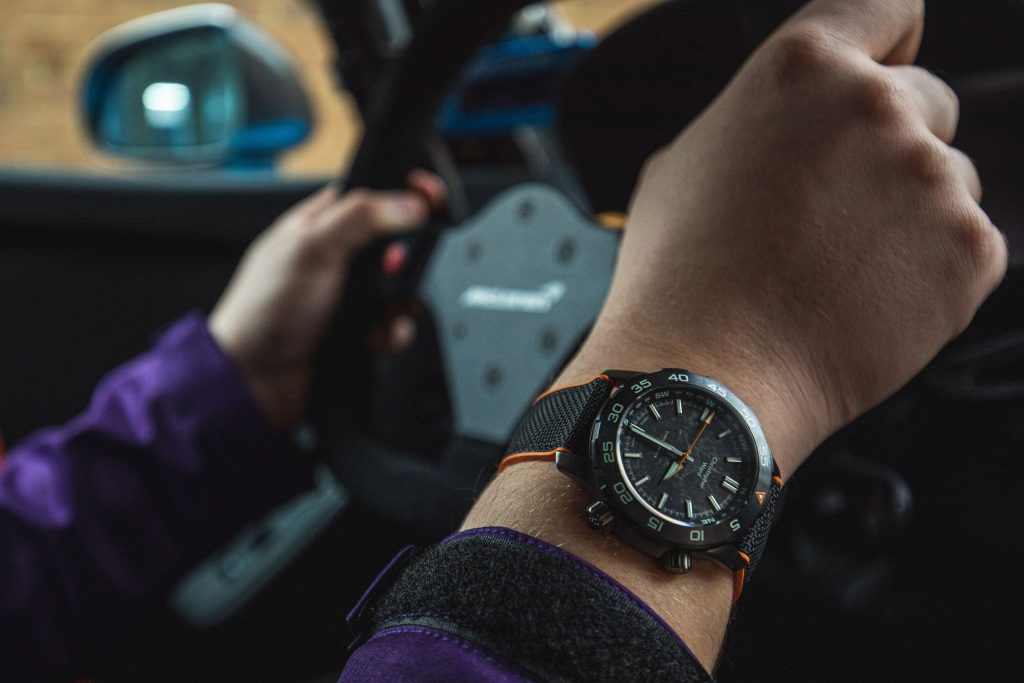 Drivers include 22-year-old Bobby Trundley who was diagnosed with severe autism as a child and is now the world's highest ranking autistic racing driver. He's joined by 31-year-old Aaron Morgan, who is paraplegic after breaking his back in a motocross accident when he was 15, and new rookie Chris Overend, a former world-ranked wheelchair tennis player who has dysplasia of the hips.

Christopher Ward CEO Mike France said: "Team Brit are probably the most inspirational group of people we've ever met. When we learned of their ambition to become the first all-disabled team to compete at Le Mans, and witnessed first-hand their passion and professionalism, we immediately wanted to become involved. It's one of the most exciting stories in motorsport."

Team BRIT Founder Dave Player said: "It's a true honour to receive the confidence and backing of Christopher Ward – who are trailblazers in their industry. Mike and his team share our passion for innovation and for breaking boundaries and they could not be a more perfect fit for us, echoing our values and our beliefs.

"We're delighted to have them on board our journey towards Le Mans. We are changing motorsport and changing lives, and their support will be pivotal in our work towards greater accessibility in racing, and in inspiring the next generation of people with disabilities."

More information on Christopher Ward can be found at www.christopherward.com.
Photos courtesy of Craig Evans Photography:
Instagram: @CraigEvansPhoto
Facebook: @CraigEvansPhotographer