Sleaford-based manufacturing firm SHD Composites, has backed Team BRIT driver Luke Pound, as he continues his journey to make history at Le Mans
SHD Composites, which has its HQ in Sleaford and manufacturing facilities in Slovenia and the USA, manufactures and develops advanced composite prepreg materials, supplying on a global basis to many industry leading motorsport and high performance road car manufacturers.
The prepreg materials manufactured at SHD help to reduce weight, increase strength and thus increase speed in race cars like those driven by the team. Not only supporting the motorsport industry, the benefits of prepreg are utilised in a range of applications from sport and leisure, to automotive, aerospace and marine.
The firm supported the team back in 2019 and are now re-joining its army of sponsors by getting behind rookie driver Luke.
Luke had an accident on his motorbike in 2011 resulting in brachial plexus injury – the breaking of all five nerves into his left arm. This has left him with no movement in his left hand and very little movement in his left arm.
A lifelong fan of racing, he joined the team for two track days in April 2020 and was invited to join the team as a rookie. Having raced a shortened season with the team last year due to the Covid pandemic, Luke started this year's racing in April at Silverstone in the Britcar Championship where he secured two P4 finishes. At Snetterton a couple of weeks later, he bagged an impressive P2 in qualifying before finishing P4 once again.

This weekend (4th July) sees Luke's third race of the year, taking place at Silverstone, and this time his helmet and car will bear the SHD Composites branding as he continues the rest of their season with their generous support.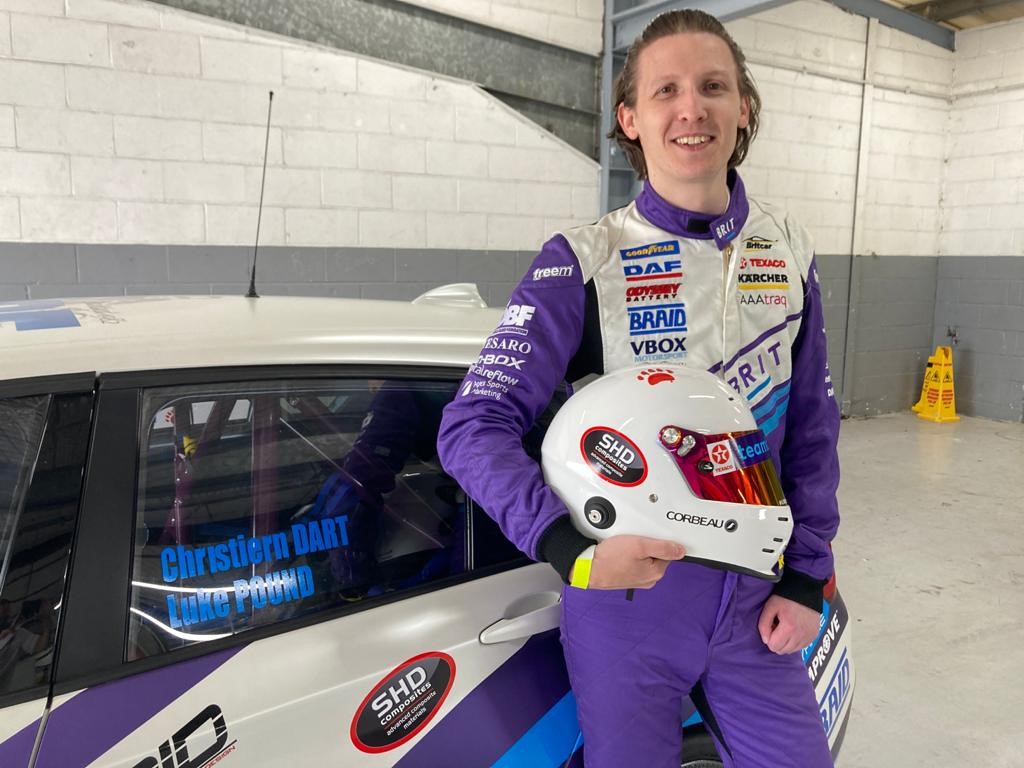 Luke uses the team's world-leading hand control technology which enables him to compete against able-bodied drivers and will race the team's BMW 118 in the Trophy Category.
Helen Doughty, Director – SHD Composite Materials Ltd said: "All the Team at SHD are excited to be backing Luke. The ethos and drive of those involved at Team BRIT is so inspiring and we are very proud to be able to support this."
Luke Pound said: "I'm incredibly grateful to all at SHD for their generous support. Without the confidence and belief of our sponsors, we simply couldn't do what we're doing.
"This is my first full year of racing and I'm gaining in confidence and experience with every round. I can't wait to see what else I can achieve this year and will be proud to wear the SHD branding as we race on top UK tracks for the rest of the season."
Further information on SHD Composites is available at https://shdcomposites.com/