Team BRIT is announcing a new partner, which is introducing innovative smart home technology to its drivers and fans.

Warrington-based Hey! I'm Home (Hey!) has developed a simple way for everyone to get a smart home. Its bespoke smart home kit and products are designed around lifestyles and homes, and include security devices, energy efficiency kits, lighting kits and easy to install home surveillance devices.

Team BRIT rookie Tyrone Mathurin reached out to the innovative company to introduce the team and Managing Director Bradley Nevinson was instantly keen to help.

Hey! is now a personal sponsor for Tyrone and will be supporting his racing efforts this year.  In addition, Hey! has become an official team sponsor, providing its smart home kit to the drivers to make their lives at home easier, alongside financial support for the team. Hey! branding can now be seen on the team's Aston Martin McLaren, Tyrone's BMW 118i and on each of the drivers' helmets.

Bradley and his colleagues attended the first British GT Championship race of the season at Oulton Park earlier this month as VIP hospitality guests, and were able to join the team on the grid before the race began.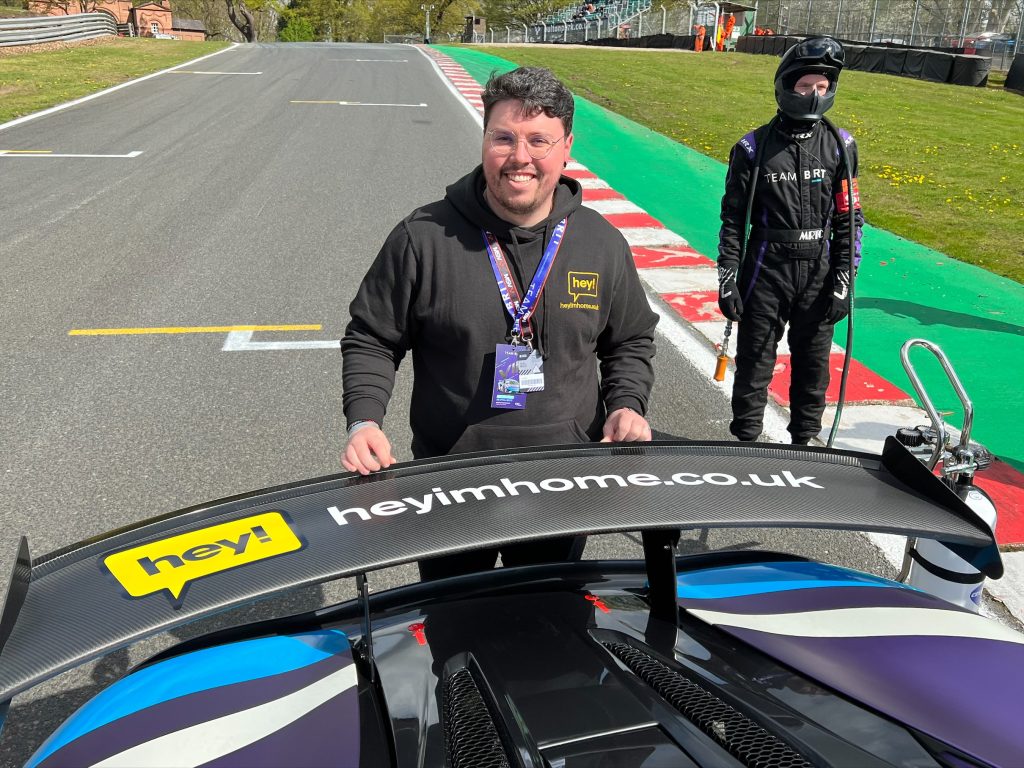 Hey! Managing Director Bradley Nevinson said: "We couldn't be happier to be partnering up with Team BRIT, everything about their team resonates with what we want to do with our business. The guys here are innovative, friendly and know what they're doing, we saw that for ourselves at Oulton Park. Tyrone did a great job reaching out to us and after chatting to Mike about what the team do and where they want to go, we just had to get involved in the journey. Hopefully it's just the start of an excellent partnership."

Team BRIT Commercial Director Mike Scudamore said: "What a fantastic partner to welcome to the team. We're all about tech innovation, and the smart home kits developed by Hey! are a fantastic example of this. Our drivers often have to adapt simple things at home to make life easier and the new smart home devices they have received from Hey! will make a big difference in ensuring their homes are safe and energy efficient.

"Alongside this, we're incredibly grateful for the Hey!'s sponsorship of the team, which is so important in helping us provide the racing, technology and support for our drivers in their 2022 racing season."

More information on Hey! I'm Home and its products can be found at https://heyimhome.co.uk/