Specialist recruiters Harrison Holgate have become the latest organisation to pledge their support of Team BRIT.
Experts in recruiting for the insurance and reinsurance markets, the firm has become a team sponsor for the 2022 season, backing the team as it continues on its journey towards making history at Le Mans.
The team aims to become the first ever all-disabled team to race in the Le Mans 24 hour and supports people with physical and psychological challenges in accessing motorsport.
The team was introduced to Harrison Holgate last year, and provided bespoke inputs to staff and colleagues as part of a series of online events in which some of the team's drivers shared their personal stories. Now, the Harrison Holgate branding will be seen across the team's brand new Mclaren 570S GT4, which drivers Aaron Morgan and Bobby Trundley will race in the British GT Championship.
Branding will also be seen on Bobby and Aaron's helmets and racewear.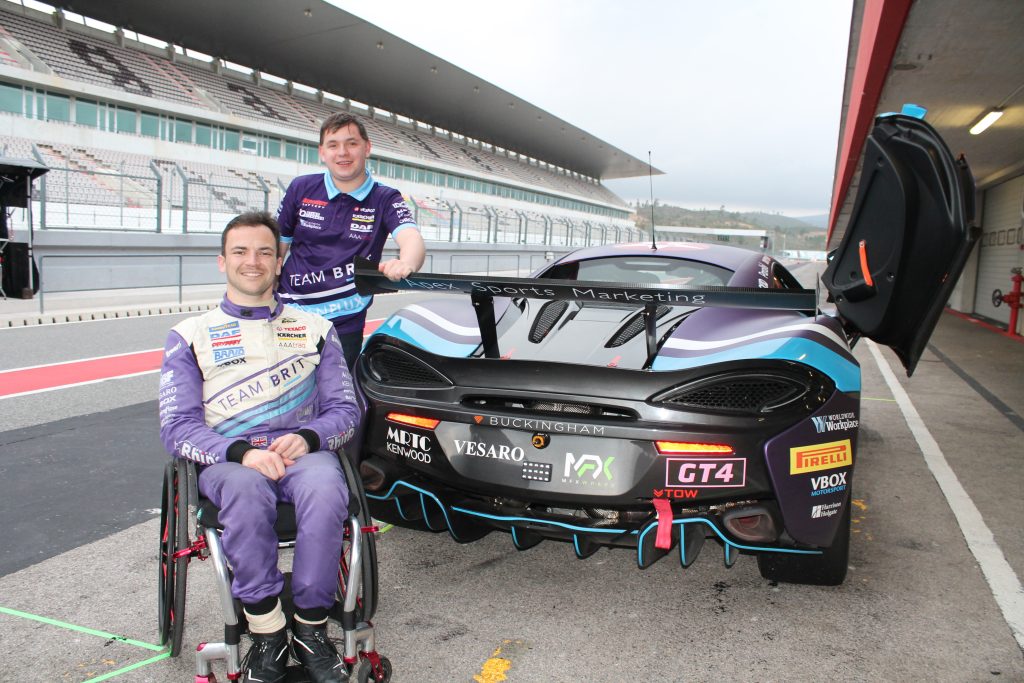 ther drivers in the team will compete in the British Endurance Championship and the Britcar Championship, with the first races getting underway in March.
Harrison Holgate, which is based in London, works across the London, Lloyd's and regional insurance and reinsurance markets, offering years of experience in these specialist areas.
Managing Director of Harrison Holgate Matthew Waters said: "We are delighted to further our support for Bobby and Aaron in the British GT Championship. Captivated by their story, the prospect of an all-disabled team racing wheel to wheel in such a competitive environment and by the journey towards their goal of competing in The 24 hours of Le Mans, we are looking forward to working with all of the team and to an exciting year ahead."
Team BRIT Commercial Director Mike Scudamore said: "We were delighted to meet Matthew and the Harrison Holgate team through our support of their online events last year, which were a great way for us to introduce Team BRIT and share the stories of our drivers.
"To welcome Harrison Holgate on board as team sponsors this year is just fantastic and I know that Bobby and Aaron are thrilled to have such prestigious backing as they step up a level into the British GT Championship this year. I'd like to thank Matthew and the team on behalf of everyone at Team BRIT, and look forward to welcoming them trackside this year."
Information on Harrison Holgate can be found at www.harrisonholgate.com