7-year-old Mason Palmer from Liverpool has enjoyed a day experiencing life as a racing driver thanks to his friends at Team BRIT.

Mason, who attends St Paul's and St Timothy's School in West Derby was born without his left hand and was diagnosed with autism at the age of three.

On Monday 18th April, Mason's dad, Alex Palmer, took him to Oulton Park Circuit to watch the British GT Championship.  Team BRIT is competing in the championship for the first time, making history as the first ever all-disabled team to enter. Its long-term aim is to become the first all-disabled team to race in the Le Mans 24 hour and it supports people with physical and psychological challenges in accessing motorsport.

Alex took Mason to visit the team's garage where he met some of its drivers and saw its technology at work in its Mclaren 570S GT4. Team BRIT driver Aaron Morgan is a paraplegic following a motocross accident and pairs up with Bobby Trundley who was diagnosed with severe autism as a child. The pair can race in the McLaren together thanks to its world-leading hand control technology.

After posting about the visit on Linkedin, Alex was contacted by Team BRIT founder Dave Player and invited along to the team HQ in Surrey to spend time with the drivers and learn about the technology.  On Wednesday 11th May, Mason and his parents made the trip to the Team BRIT HQ, which is based at the home of the Top Gear test track at Dunsfold Aerodrome.

Mason spent lots of time on the team's high-tech full-motion simulator, which is fitted with the hand controls. He then had a high speed ride in the McLaren, driven by Aaron Morgan, before being shown around the workshop and spending time with some of the drivers.

Mason said: "I had a really good day with Team BRIT. I loved driving on the sim and having a ride in the McLaren with Aaron. Now I really want to be a racing driver."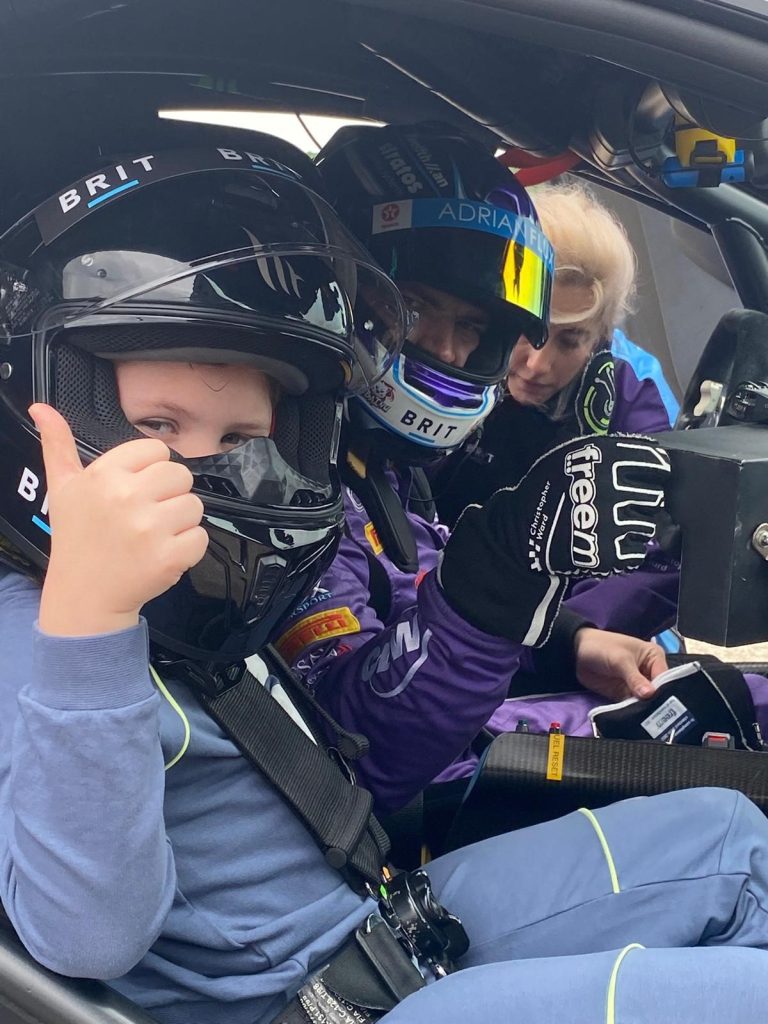 Mason's Dad Alex said: "We're really grateful to Team BRIT for giving Mason such an incredible experience.  When we visited Oulton Park, Mason said to me "I can't be a racing driver, can I dad?" It was quite special to be able to show him that he absolutely can and that these guys are out there doing it.  They're really inspirational and they've had a fantastic impact on Mason."