Team BRIT's crew of engineers will now have access to the highest quality specialist torque tools and measuring equipment thanks to latest official supplier, Norbar.
The Banbury-based firm designs, develops and manufactures torque tightening and measuring equipment that is distributed across the globe.
Now, Norbar has become part of the family of specialist suppliers providing Team BRIT with the essential kit it needs to work towards its motorsport goals.
The team aims to become the first ever all-disabled team to race in the Le Mans 24 hour and supports people with physical and psychological challenges in accessing motorsport through its racing academy.
In 2022, the team will field two drivers in the British GT Championship in a recently unveiled McLaren 570S GT4, whilst developing drivers will race in the Britcar Tophy Series and the British Endurance Championship.
Leaders in technological innovation through the development of world-leading racing hand controls, suppliers such as Norbar's torque tools and measuring equipment will now be key parts of the kit used at the team's Dunsfold base.
Philip Brodey, Head of Marketing & Product Development at Norbar visited the team at Silverstone earlier this year to see first hand the incredible impact it is making on the industry. The Norbar branding will now be seen trackside in the team's garage and throughout the UK on its fully liveried race truck.
Team BRIT driver Aaron Morgan visited the Norbar HQ earlier this week, along with team Commercial Director Mike Scudamore, to meet the Norbar team.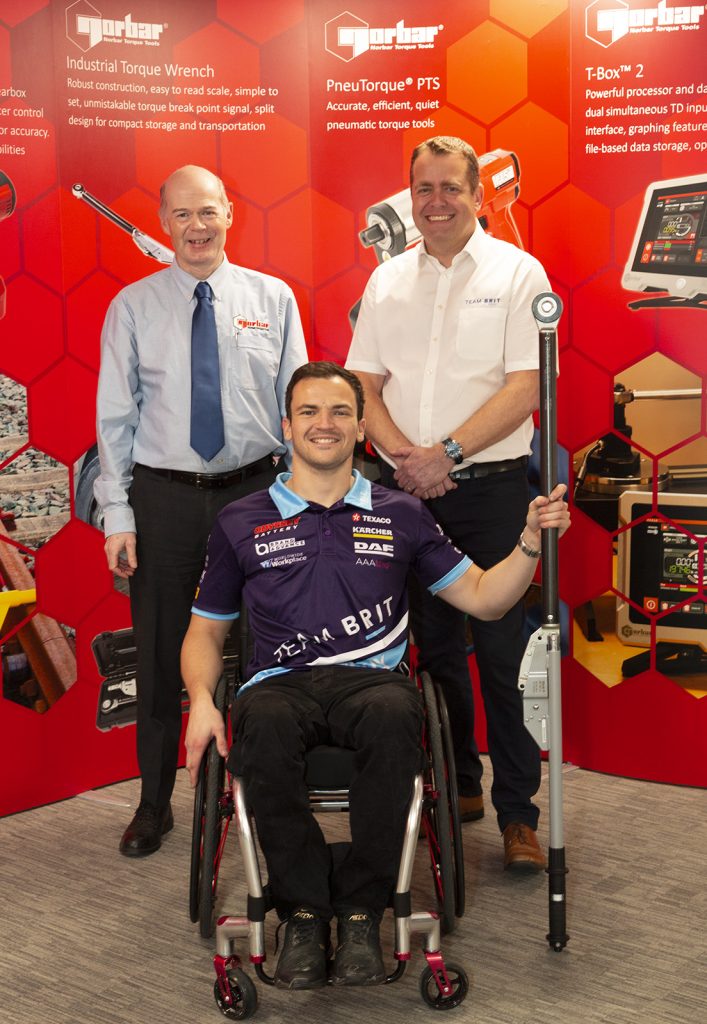 Philip Brodey explains: "We are proud to be associated with this wonderful team which not only makes an incredible difference to the lives of those directly involved but inspires many, many others with disability, PTSD and mental health issues. We look forward to playing our own small part in the success of Team BRIT."
Team BRIT Race Engineer Al Locke said: "Norbar's products stand out in the industry for their quality and design. Their torque measuring tools and calibration equipment will help us deliver the precision and accuracy needed in high level motorsport when working on the Team BRIT fleet of race cars, as well the assembly and maintenance of our innovative hand control technology.
"Each of these parts in our armoury play such a key role when it comes to being competitive on the track, but also in furthering our journey towards Le Mans, and we're incredibly grateful for their support and belief in what we're doing. We constantly aim to be at the top of our game, and working with the best in the tooling business amplifies our commitment to excellence."
More information on Norbar can be found at www.norbar.com