Team BRIT's goal of making motorsport history at the Le Mans 24 hour is moving closer as it unveils its car for 2022 – a brand new McLaren 570S GT4.
The team aims to be the first ever all-disabled team to compete in the iconic endurance race and earlier this year announced plans to enter the British GT Championship in 2022.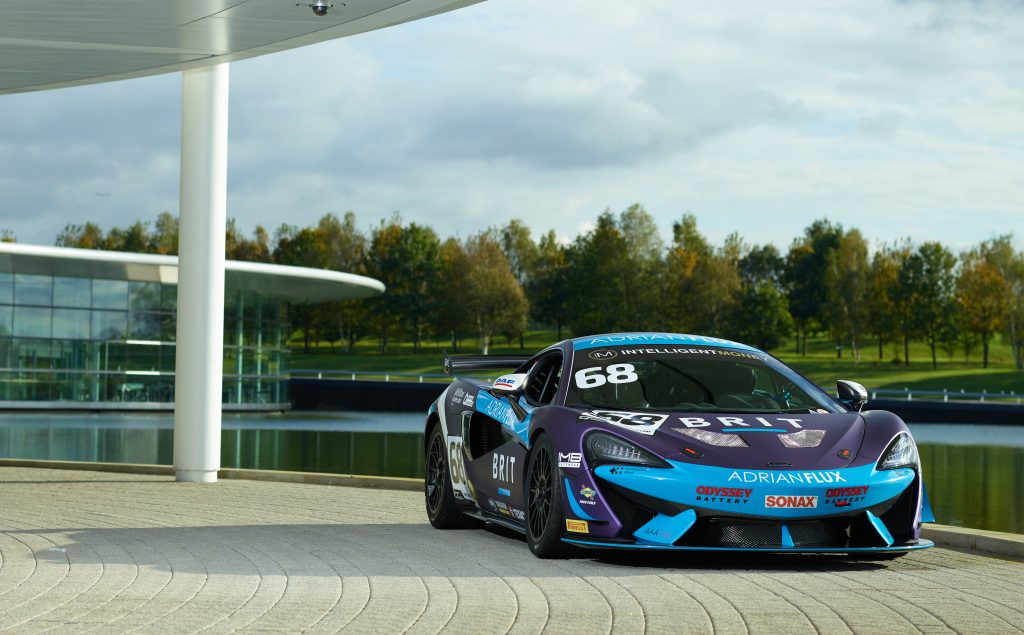 These plans are now confirmed and the car the pair will race has been unveiled to sponsors and supporters at an exclusive event held in London today, Wednesday 27th October. The car is the focal point of a celebration hosted by team title sponsor BRIT Insurance.
The McLaren is a full competition specification GT4 car featuring a feather-light carbon fibre and 3.8 litre twin-turbocharged McLaren V8 engine, linked to a race-ready 7-speed transmission. 
The team's world-leading racing hand controls have been fitted to the car to enable paraplegic driver Aaron Morgan to compete on equal terms with able-bodied competitors. He will team up with the world's fastest autistic racing driver, 22-year-old Bobby Trundley. Bobby and Aaron have stunned competitors on the track this year in the Britcar Endurance Championship with multiple podiums and an overall finish position of 3rd in class.
The announcement adds an additional step to the ladder of motorsport development on offer through the team for disabled drivers. With Bobby and Aaron competing in British GT in 2022, drivers Andy Tucker and Luke Pound will step up to the team's Aston Martin GT4 in Britcar and new rookies will begin their racing journey in the team's bespoke-build BMWs.
In addition, disabled drivers looking to experience the thrill of the race track can book onto track sessions though the team's Racing Academy.
Team Founder Dave Player confirms: "This is a milestone moment for our team and something we have worked tirelessly to achieve.  Our plans have always been bold, ambitious and beyond belief for many, but we know we will achieve our goal of reaching Le Mans. On top of that, we are making changes to motorsport that are crucial for true accessibility.
"Our entry into British GT means we're racing in the highest level of endurance racing in the UK and the most iconic British championship. Next year we aim to acquire our GT3 car which we will race in British GT and European Le Mans in 2023 before aiming for Le Mans in 2024.
"The strength of our intent should not be underestimated. We will do this and we will make history.  Our work does not end there, we're welcoming more and more disabled drivers into motorsport through our racing academy and through entry level racing. This is something we will continue for years to come – building a truly accessible ladder of opportunity for disabled drivers. This is the Team BRIT legacy we're so proud to have created."
Gareth Dunsmore, Chief Marketing Officer, McLaren Automotive Ltd said: "I am delighted to welcome Team BRIT to the McLaren family and to the 570S GT4. Their bold and innovative approach as a racing team is helping increase access to racing, which is hugely inspiring and demonstrates what can be achieved in the competitive world of motorsport. I look forward to following their progress next year in British GT."
Photo credit: Chris Overend with support from Solent University