On Thursday 8th June, Team BRIT drivers and staff joined a kart race with a difference in efforts to raise funds for those impacted by the conflict in Ukraine.

Daytona Milton Keynes hosted the 'Race for Ukraine' in aid of the charity 'Siobhan's Trust,' which provides food and practical support to the huge number of internally displaced Ukrainians, traumatised by the Russian invasion.

Drivers Bobby Trundley, Paul Fullick and Noah Cosby represented the Team, with Commercial Director Mike Scudamore also competing with his own 'Apex Sports Marketing' entry.

33 teams took part in the endurance race using Daytona's new fleet of Sodi karts. Noah and Paul were able to use the in-house kart fitted with hand controls. All at Daytona are long-term friends and supporters of the team with CEO Charles Graham also being a personal sponsor to Bobby.

Other drivers included long-term Daytona customers and supporters, plus F2 and touring car drivers putting in some serious competition alongside our team.

The track was decorated in Ukrainian-themed colours, with flags on display and kerbs painted in blue and yellow in honour of the cause.

It was a beautifully sunny day throughout, with close racing between competitive teams.  Team BRIT qualified in 9th place, with Mike and Apex in 15th.  At the end of the event it was Mike who came out on top, finishing in an impressive 7th place, with Team BRIT not far behind in 9th.

Much needed funds were raised throughout the event, also helped with an auction, with prizes included hospitality for two at a forthcoming Team BRIT race.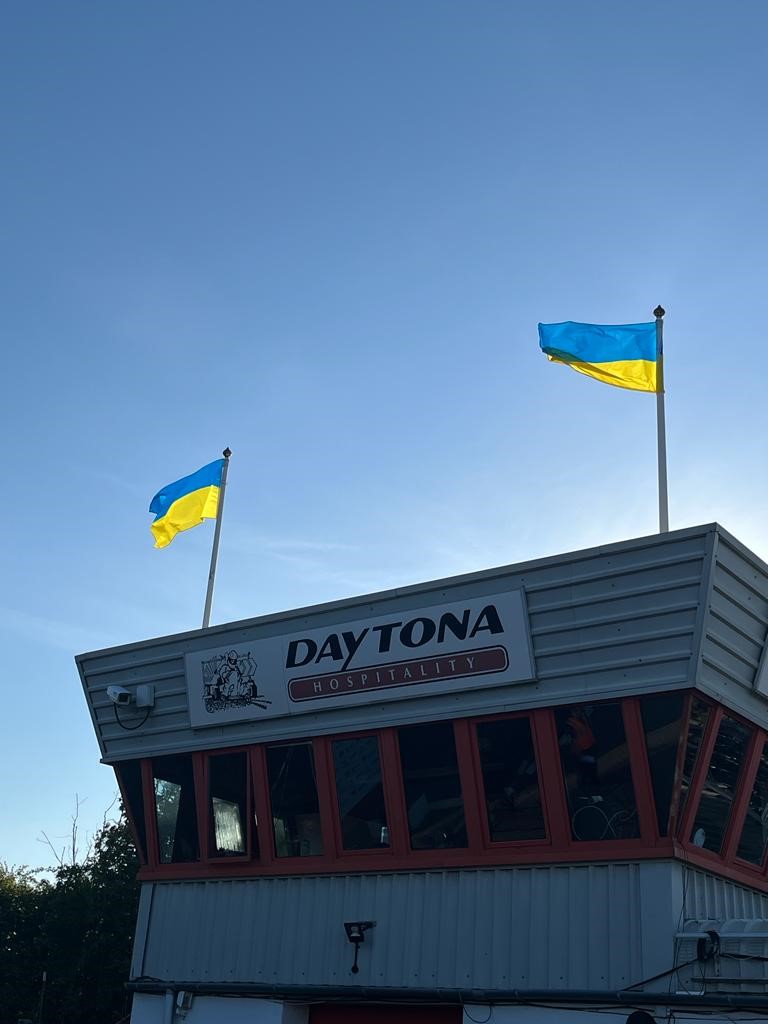 Driver Noah Cosby said: "This was my first team karting event and I absolutely loved it. Some of the other drivers have been karting for years, as this was their entry into motorsport. For me, it's quite new as I started my racing days on 2-wheels.

"It was fantastic to come together with Bobby and Paul for the race and even better to do so in support of the Siobhan's Trust, which is raising crucial funds for people impacted in Ukraine. This is also close to our heart through the work of Paul who has been organising and delivering aid to Ukraine since the start of the conflict.

"Congratulations to all at Siobhan's Trust and Daytona Motorsport for bringing together such a fantastic event."