A 19-year-old aspiring racing star from Leeds has got back on the track following a cancer diagnosis, after testing with Team BRIT.

Joel Pearson spent the day with Team BRIT – the world's only competitive team of all-disabled racing drivers at a test day at Silverstone Circuit on Thursday 5th October.

Having karted from the age of 11, Joel went on to race in the Ginetta Junior Championship from 2018, in Formula 4 from 2021, and has tested in Formula 3, following his father's love for rallying and rally cars.

It was when he was racing in the Ginetta Junior Championship in 2020 that he began to experience tingling sensations and pain in his leg.  He eventually received a diagnosis of osteosarcoma, a rare form of bone cancer.

He underwent specialist radiotherapy treatment in Germany before getting back into racing in Formula 4 in 2021. After a promising start to the 2022 season, he was involved in a crash which halted the year's racing.  The tingling and pain sensations returned and scans revealed the cancer had returned to the same place, requiring chemotherapy again.

He underwent treatment in America, but sadly the pain has returned, with Joel requiring the use of crutches day to day.  Longer-term, he will undergo surgery to remove his leg.

Keen to get back into racing, but with less physical mobility, Joel got in touch with Team BRIT to learn more about the opportunities for disabled drivers.

He tested the team's McLaren 570S GT4 at Silverstone, spending time with the team's drivers, engineer and mechanics and learning more about the team's technology and goals.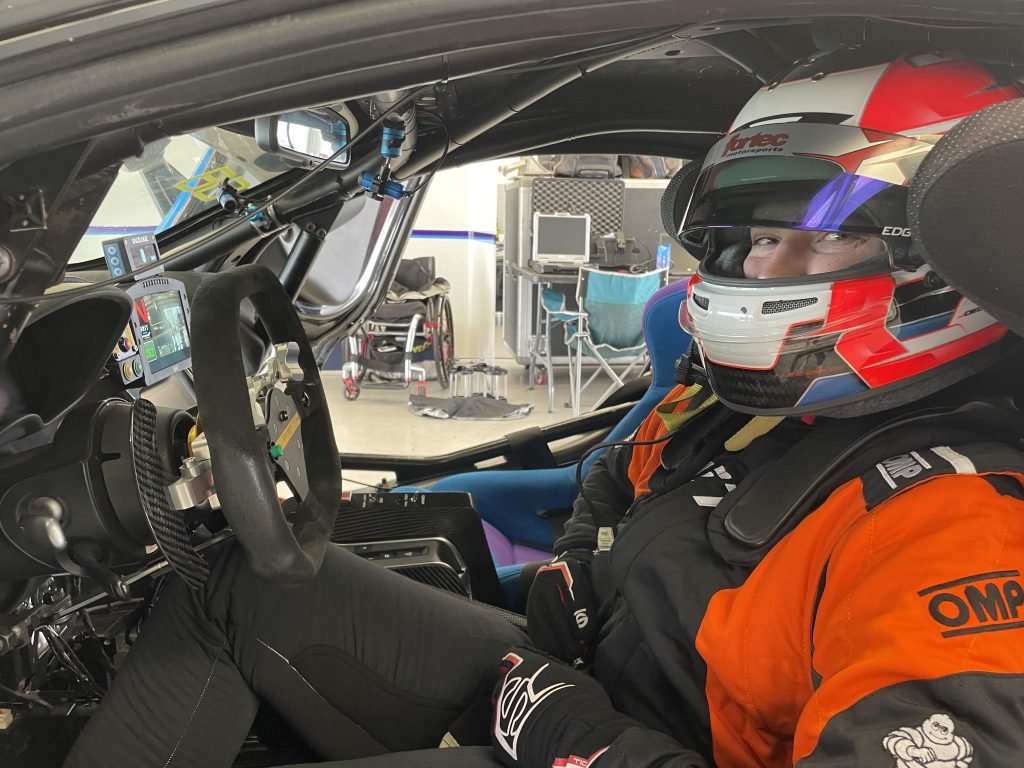 Joel said: "Having seen my dad enjoying motorsport and cars from an early age, it was always my dream to get into single seat racing and Formula 4, so it was just incredible to do this. Despite having minimal testing, I finished as high as 4th in 2022, from a starting position of 16th. I also received the Pirelli 'hardest charger' award at Brands hatch.

"My last race was in June 2022, where unfortunately I was involved in a crash.  I haven't raced since then and I'm finding it harder and more painful to walk because of the osteosarcoma. I'm now using crutches and occasionally use a wheelchair.
"Until my diagnosis, racing was my entire life. When it was found for the first time, it was awful having to sit in my hospital bed watching my friends racing on TV, knowing it had been taken away from me.

"I started to think I'll never be able to race again, but seeing what Team BRIT is doing and how their hand controls work gave me some hope. Having this second chance is fantastic. We'll be talking with the team about future opportunities and I hope to be back on the track again soon."