The final race of the Britcar Championship took place last weekend at Donington Park and it was certainly the finale the team had hoped for.

With every car in contention for a class podium, the drivers and crew were eager to give everything possible to bring home championship silverware.

On Saturday, Bobby Trundley and Aaron Morgan took to the track in the final races of the Endurance Category, driving the Aston Martin V8 Vantage GT4.  Starting the race P4 in class, the pair had everything to push for.

The start to the day could not have gone better, with Bobby and Aaron securing P1 for both of the afternoon's races. Both drivers performed well in race 1 before a safety car deployment pushed the pair back down the field. Sound driving from both brought them home in P6.

A P1 start in race 2 gave the guys a chance to push back up the grid. Aaron took the first stint with a strong performance before handing over to Bobby who charged forward, securing a P3 podium finish.  Once points were calculated it was confirmed that Bobby and Aaron had achieved an overall championship finish of 3rd in class.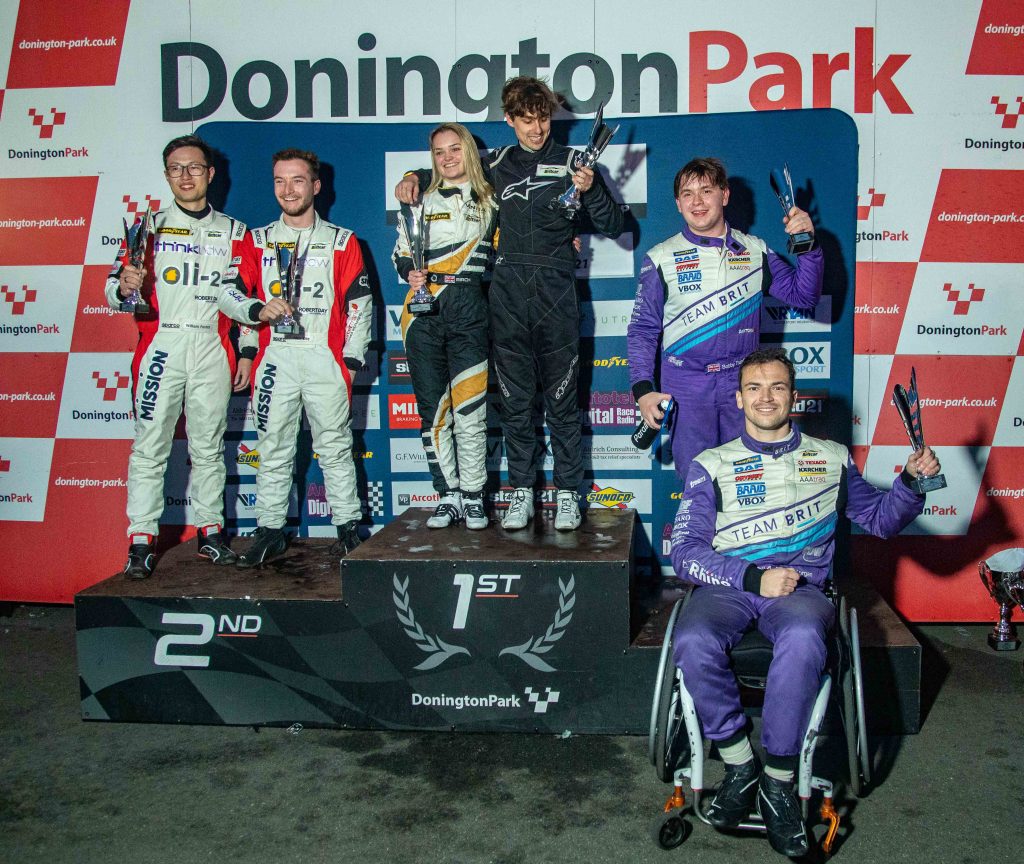 Sunday saw the turn of BMW drivers Andy Tucker and Luke Pound. Andy and the M240i began the round standing P3 in class championship and Luke in the BMW 118i began in P5.

The team were also to be cheered on by a crowd of team sponsors enjoying track hospitality.  Special guests included young visitors with 'Xtra Potential', an organisation which supports parents of children with special educational needs. The young people were able to spend time meeting the drivers in the garage and hearing more about their stories.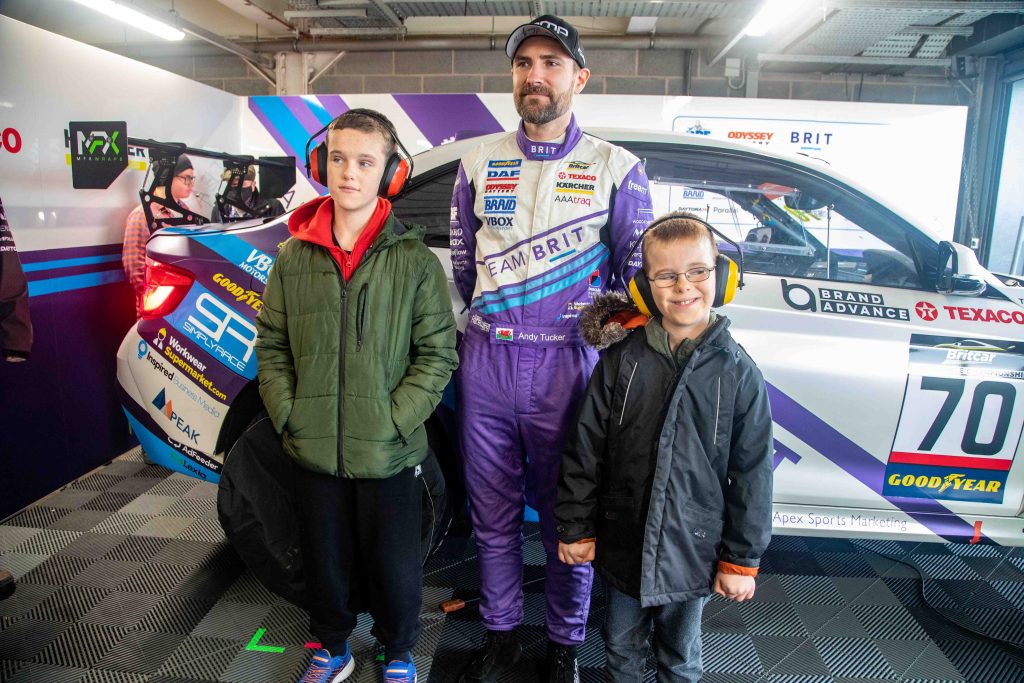 Andy was joined by guest driver and long-term team supporter Paul Voakes in the BMW M240i, and in a special moment for the team, Luke was joined in the BMW 118i by new rookie Chris Overend for his first ever race.

An incredibly tight qualifying session saw Andy and Paul take P8, with only 5 tenths of a second separating them from the P4 car.

Luke and Chris qualified in P5, just 3 hundredths of a second behind P4.

Heavy rain appeared for the start of racing, but the drivers were undeterred.  Paul took the first stint in the M240i in race 1 with a strong performance before handing over to Andy. Andy gave the drive of his life, bringing the car home in P2.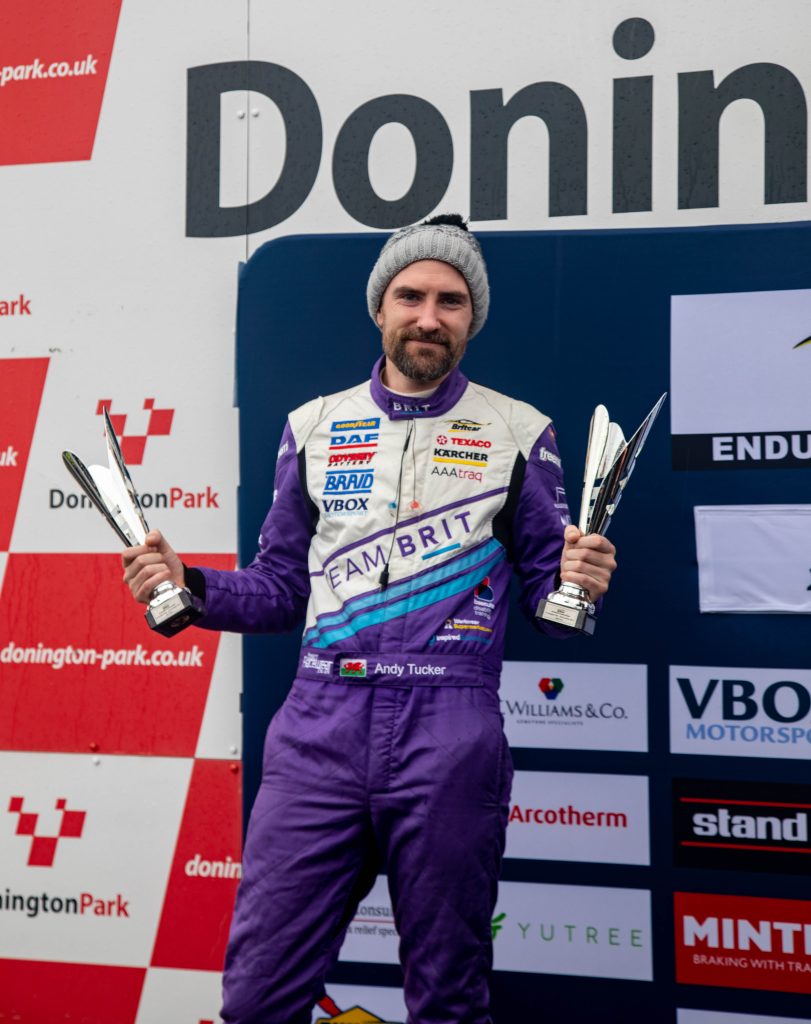 In the 118i, Luke gave the pair a solid start before handing over to Chris who was incredibly strong and confident in his first race, despite the wet conditions, bringing it over the line in P3.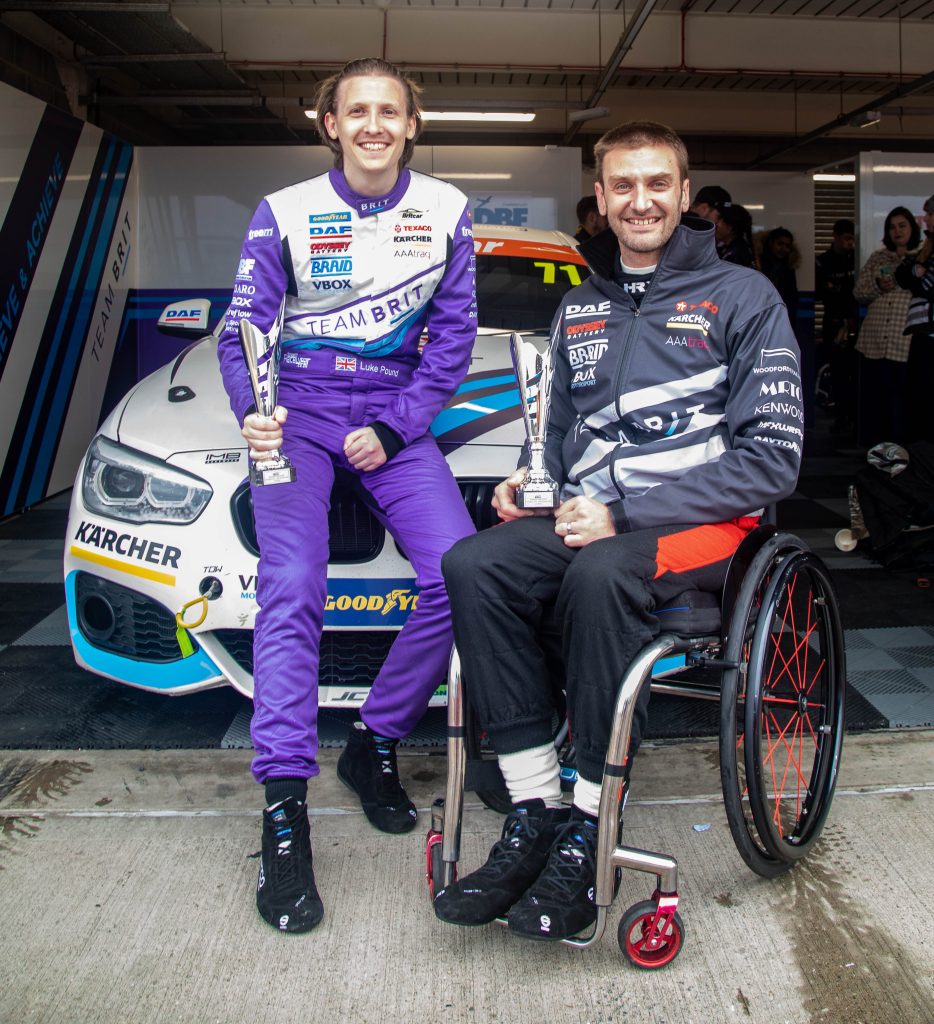 In race 2, a safety car deployment halted the progress of the M240i. Paul and Andy still managed an impressive P7. Luke and Chris secured a fantastic P4 but this result is under investigation after being contested by Team BRIT Race Engineer Al Locke.

After points were calculated, Andy secured an overcall championship finish of P3 in class and Luke secured P5.

Team BRIT Founder Dave Player said: "Wow, what a way to end the 2021 season.  Our drivers and crew gave absolutely everything and thoroughly deserved the podium finishes they achieved.

"It was always my goal for every car to bring home silverware and we've achieved that. This means so much to every driver and to every crew member. As a team, we're so passionate about succeeding and showing the world that disability does not take away your right to fair competition at the highest level.

"It was great to see such a positive first race for Chris, who now has even more drive and determination to push forward with his racing next year.

"A huge thank you to every sponsor and partner who has supported us throughout 2021, I hope you were all as pleased as we were with the performance this weekend. A special thank you to everyone who came to cheer us on at the tracks we have visited and for your continued confidence and belief.

"Here's to an exciting 2022!"